Logo animation for Foundry's software family
Foundry designs creative software technologies used to deliver award-winning visual effects and 3D content for the design, visualization and entertainment industries. Working with the clients like Pixar, Mercedes-Benz, Google, ILM, Weta Digital, The Moving Picture Company and Sony Pictures to turn incredible ideas into reality, by solving complex creative challenges.
Challenge
Design and produce a unifying Foundry logo animation, that could later be rolled out throughout the Foundry's software family.
Approach
I'm familiar with Nuke (one of the Foundry's software) enough to know how good the company is in taking something very complicated and simplifying it for it's users. I've kept envisioning the node tree (a workflow based on nodes, instead of layers, that Nuke is famous for) and how it all finally leads to a single output node.

Having this in mind I've developed five routes for the client to choose from, they were all based on the idea outlined above, just had a different visual representation, here are few: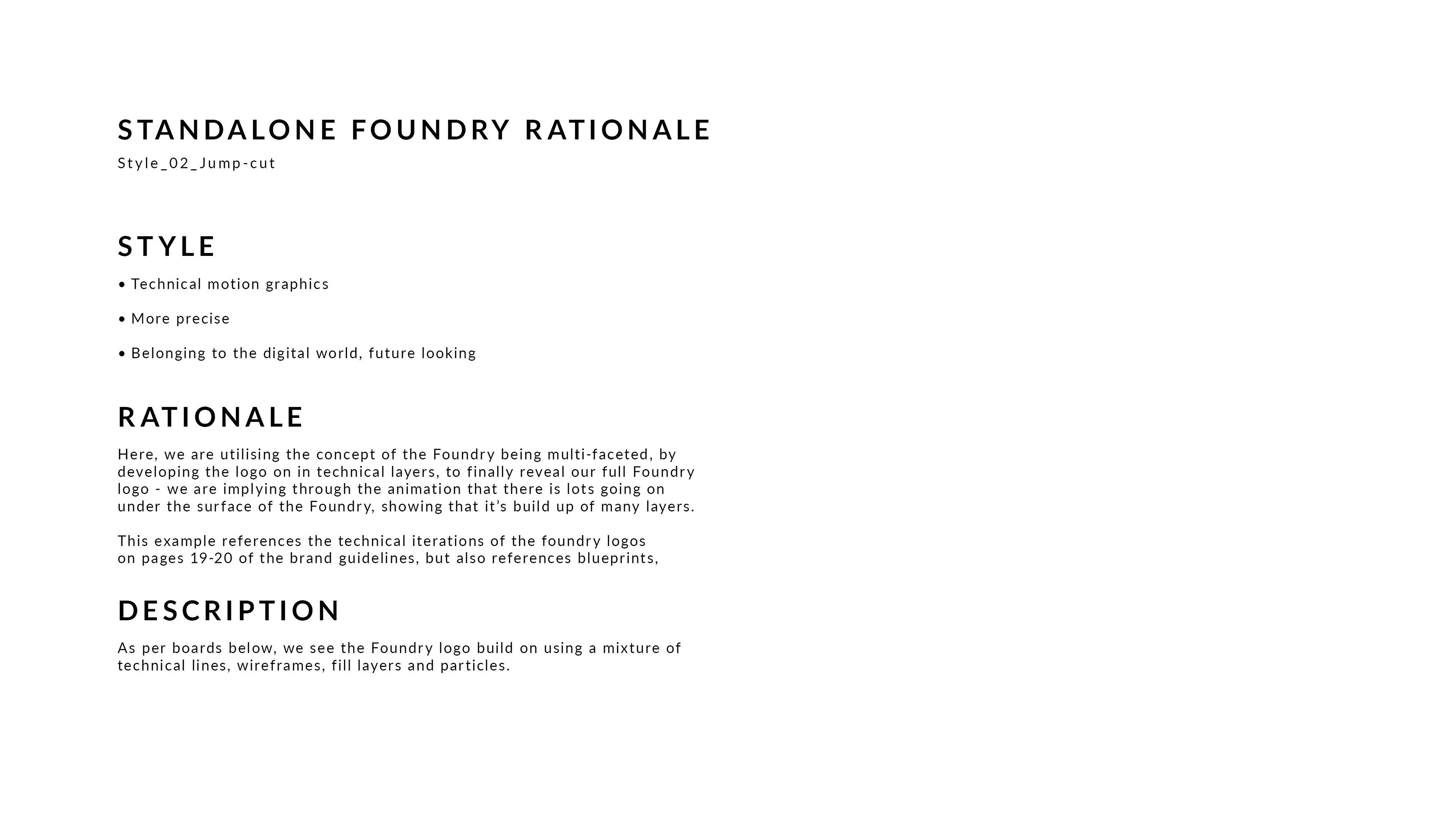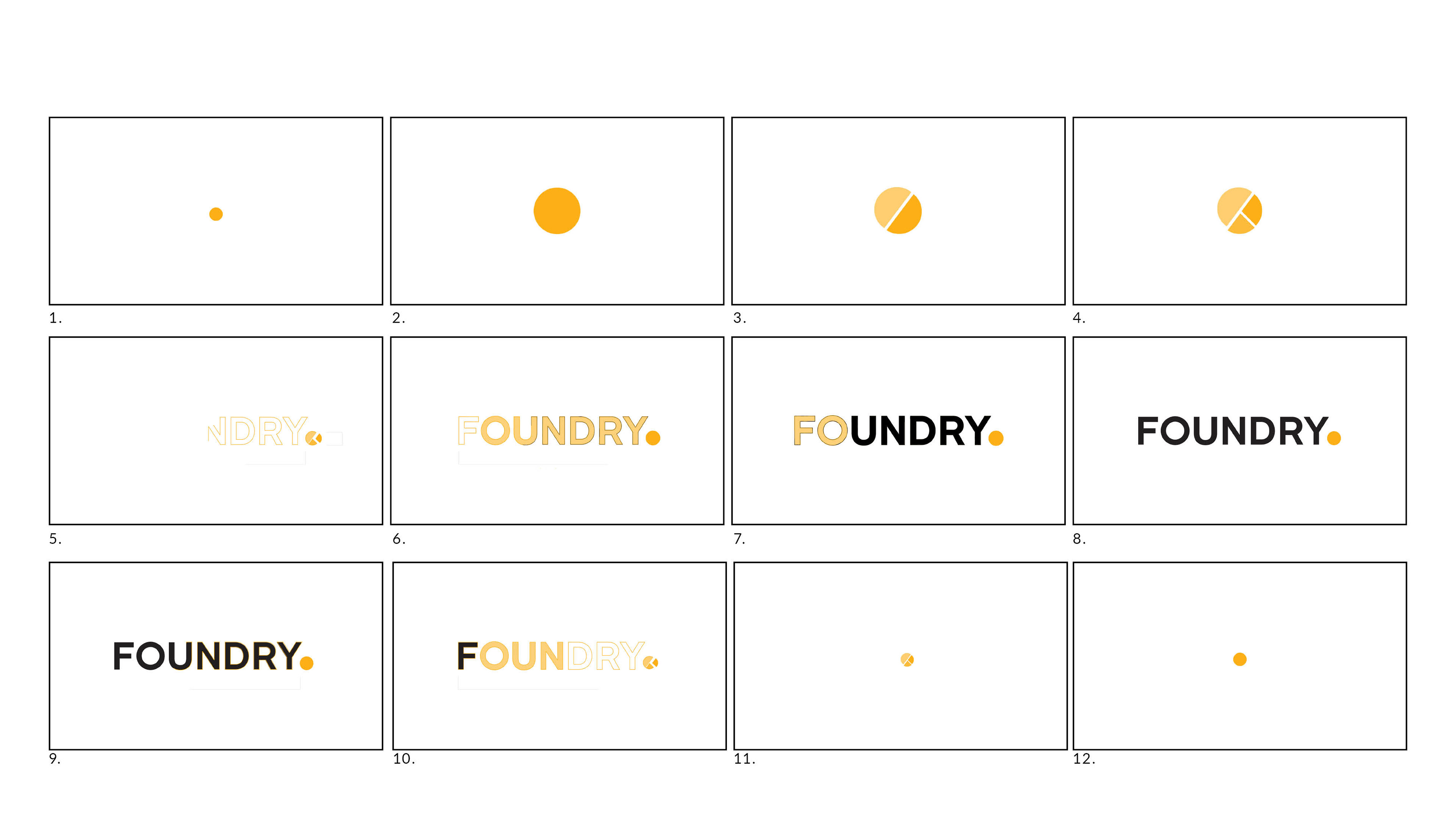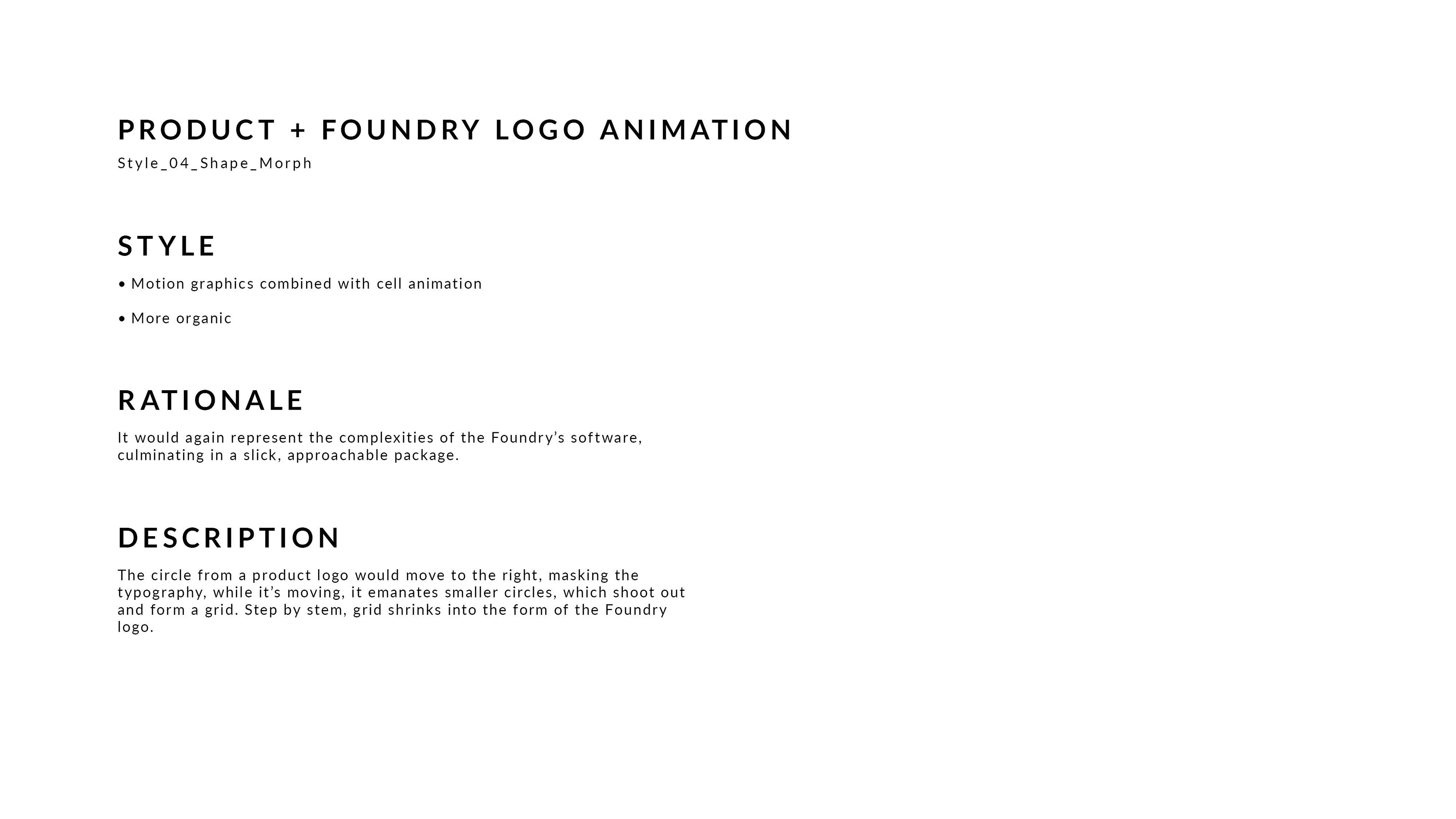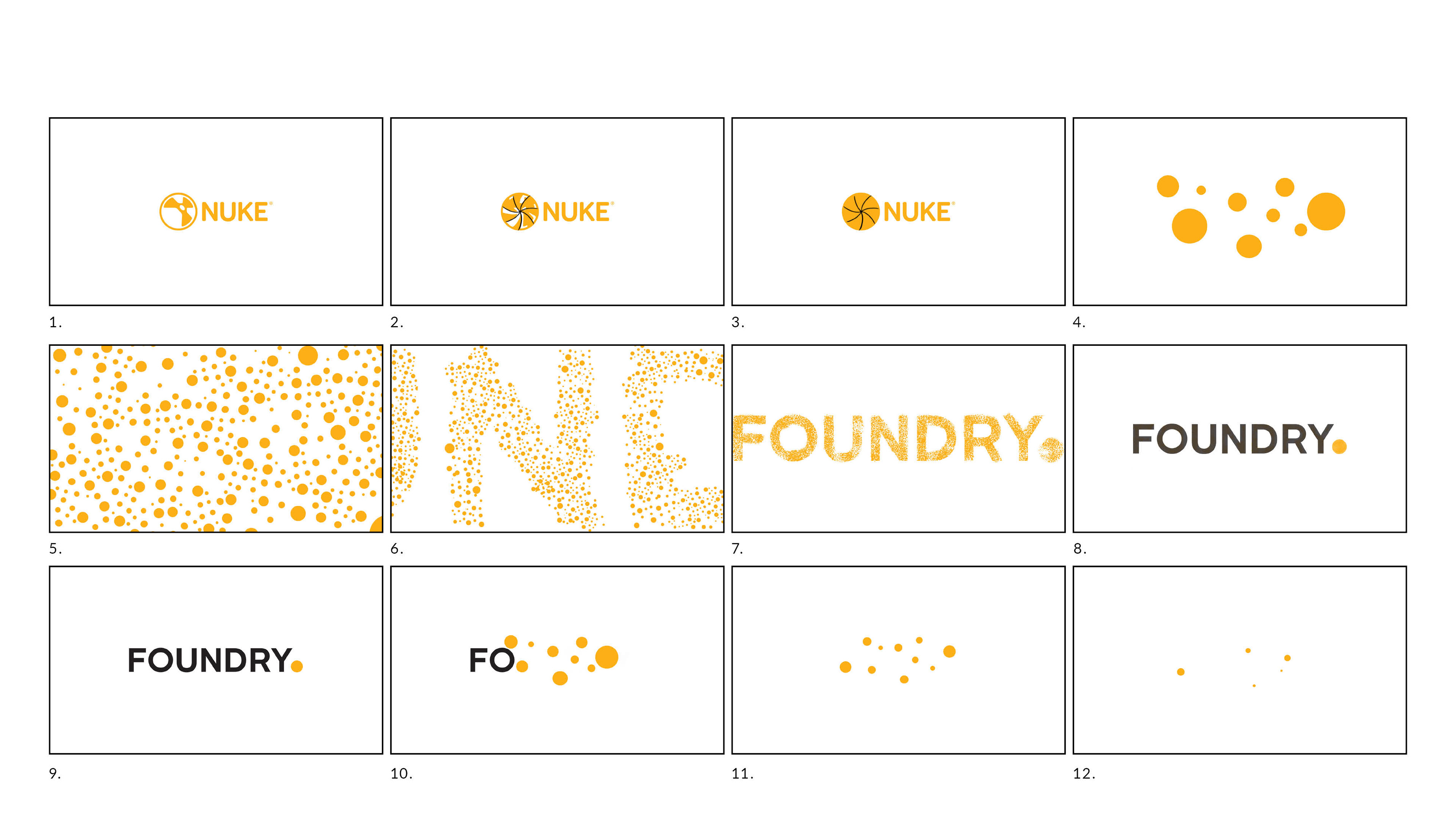 Client liked the "Style_04_Shape_Morph" the most as it has an organic feel to it. They've felt that it was very important to show that their software is evolving, growing with its users, and that there is a human element to the software.

The concept had to work with different product logos and it, pretty much, had to be a drag and drop template as the budged didn't allow to custom build every single logo animation. Luckily all idents are based on the same size circle, so one thing that is different is the length of the software name, and that could be adjusted for quite easily.

I knew it's going to be tricky to make this zoom out transition work with After Effects alone, so after some digging I've discover a plugin called - Pastiche. It worked great, but only with relatively small numbers of these yellow bubbles. And I've needed a lot of them! So, I've turned to C4D, where I've filled a font with loads of these spheres and animated it using effectors. Then the final composite was done back in After Effects, here's the final result!
Logo animations were created while working freelance for We Are Freak studio in London.