B2B Promo video for Hotbox Events
Hotbox Events recruits and manages staff and volunteers for UK festivals and events. Their first event was Leeds Festival in 2003, since then they've grown from a small team of just 6 volunteers to supplying over two thousand staff and volunteers every year!
Challenge
To expand on the visual identity of the brand, and by appropriating footage from previous events to create a video that would, in an entertaining way, introduce Hotbox Events to other businesses.
Approach
Trying to find the right look for the project was definitely the hardest part of of it. Here are some snippets from design process: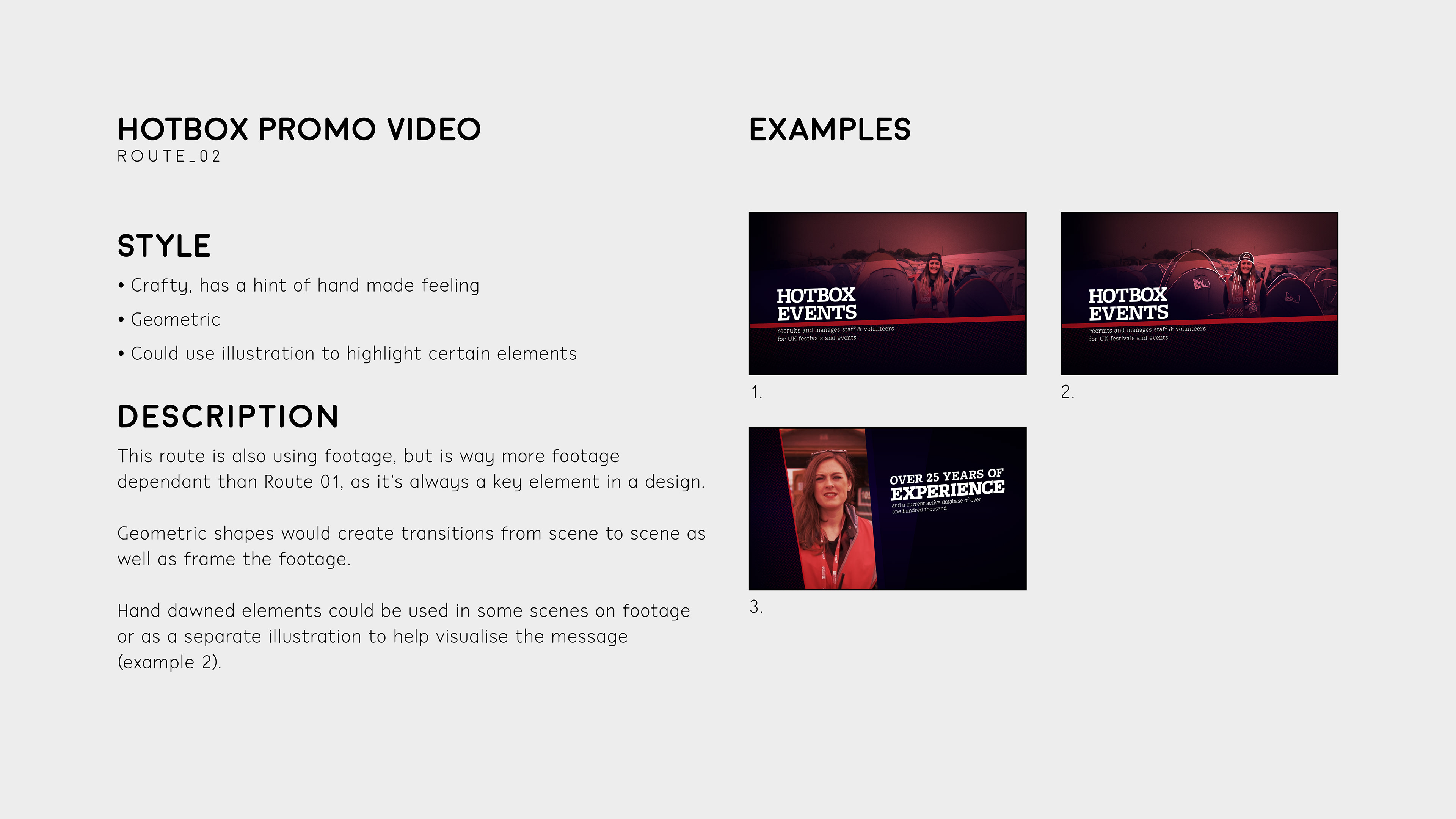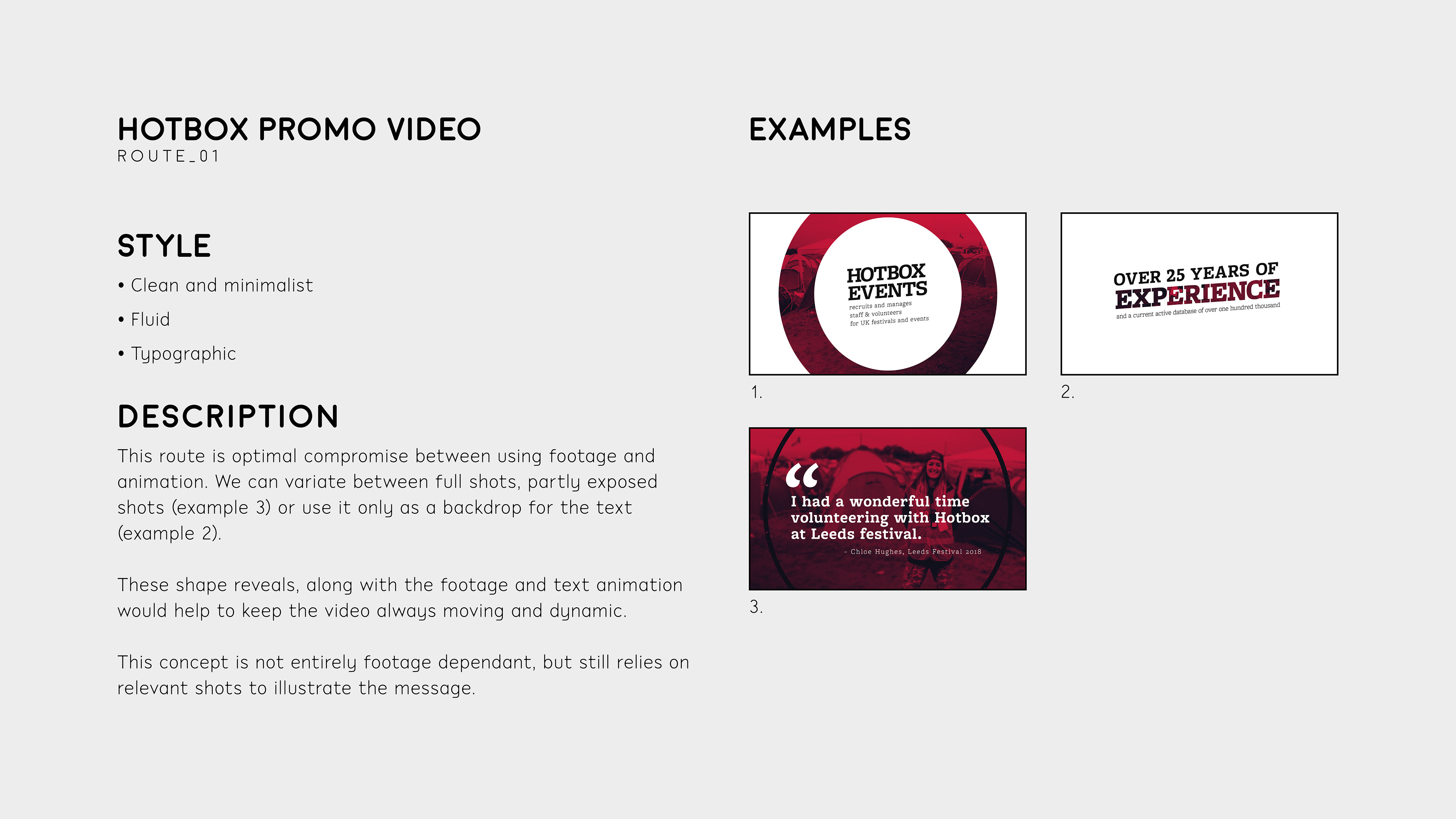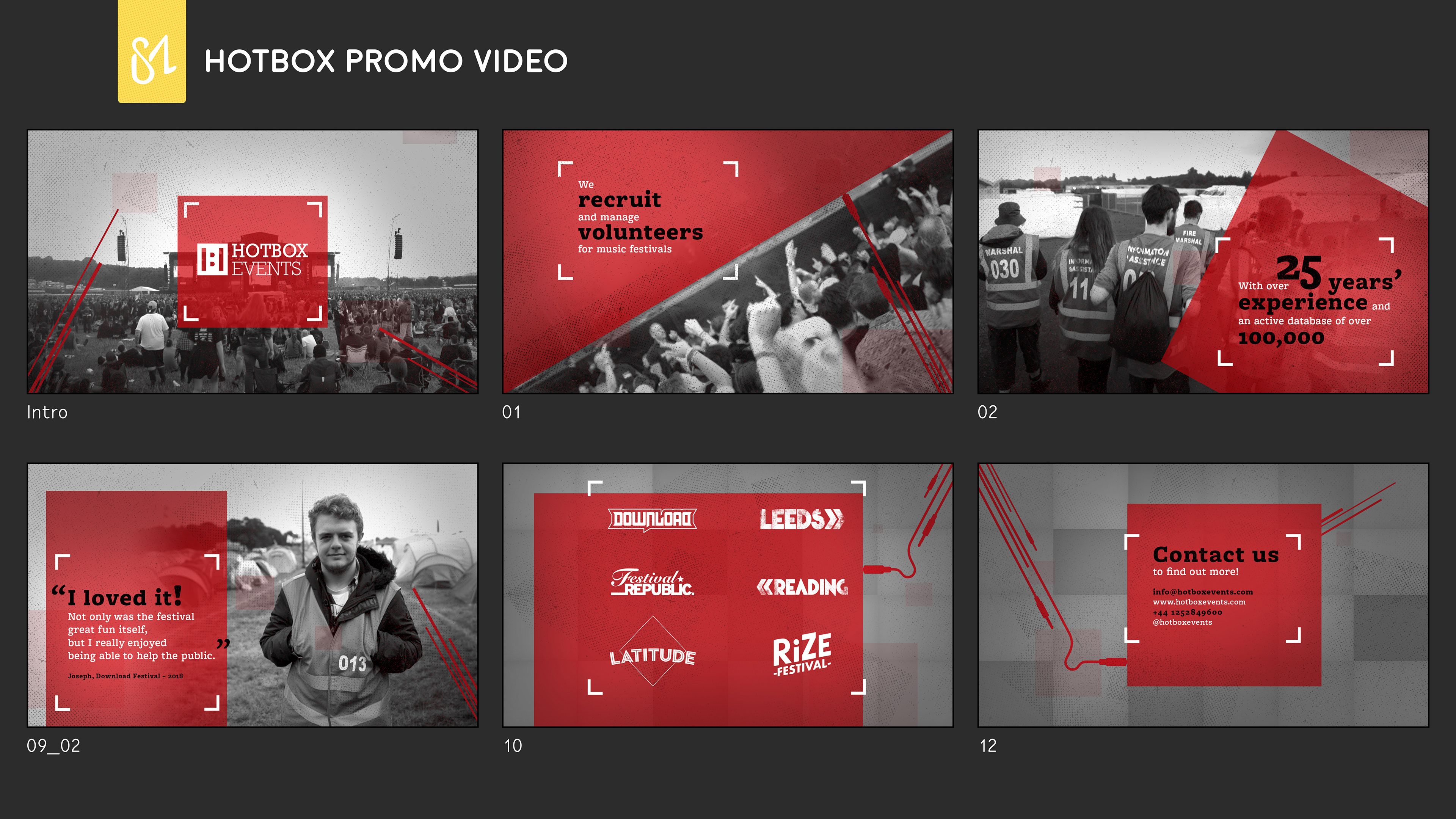 And into the final storyboards here: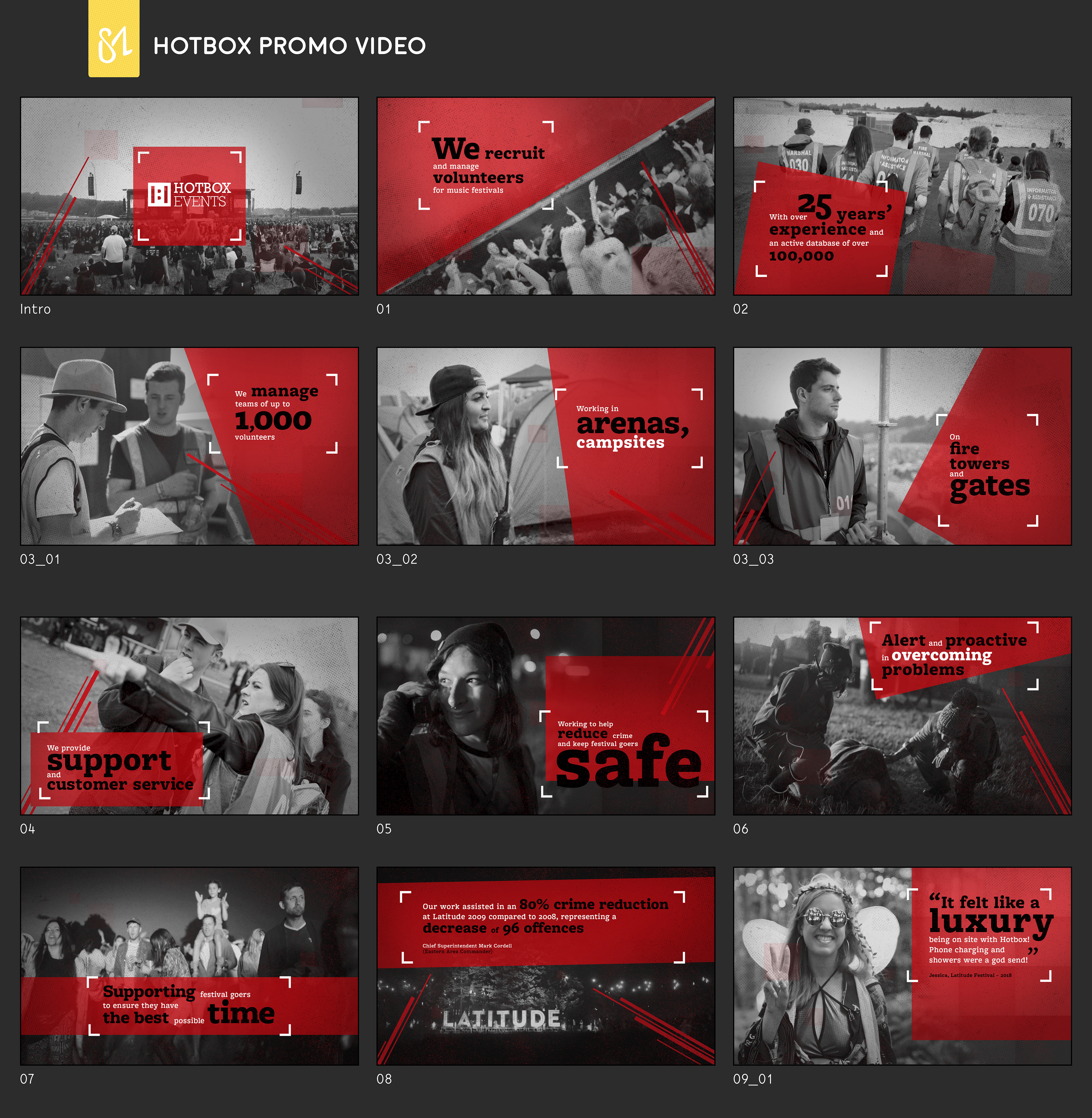 The video was created while working freelance for Wash Media studio in London.